To select the winners in Youth Journalism International's annual contest, an international panel of volunteer judges combs through many entries each year to make difficult decisions. The hard work and dedication of these volunteers is greatly appreciated.
---
Zac Broken Rope
Broken Rope is a former writer with Youth Journalism International, active from 2004-2009.
Since graduating from Boston University in 2012, he has been working an English teacher in the Greater Boston Area.
---
Steve Collins
Steve Collins is the State House reporter for the Sun Journal in Lewiston, Maine. Before that, he covered government and politics for daily newspapers in New York and Connecticut, winning scores of journalism awards along the way, including the Society of Professional Journalists' 2016 Ethics in Journalism Award and the I.F. Stone Whistle-Blower Award in 2015.
He is co-founder of The Tattoo international teen newspaper and Youth Journalism International, a 501(c)(3) public educational charity serving young people across the globe.
Born in Massachusetts, he earned a degree in history from the University of Virginia. He is married and has two adult children and a sweet collie dog.
---
Roger Desmond
Roger Desmond is Professor Emeritus in the School of Communication at The University of Hartford. He served as Director of the School from 1999 to 2004. He grew up in Los Gatos, California and obtained his bachelor's and master's degrees in an interdisciplinary (psychology, communication and literature) communication studies program at San Jose State University. He was a reporter for the underground newspaper Red Eye (1968-70) and The Bellevue Press in Nebraska 1972-3. He was awarded a Ph.D. in Communication Research at The University of Iowa in 1977, with a combined emphasis in psychology and psycholinguistics.
In the spring of 2006, Desmond was awarded a fellowship from the American Society of Newspaper Editors, where he trained in Washington, D.C. and served as a full-time reporter for the Connecticut Post in Bridgeport, CT. He wrote features and metro news articles. In the winter of 2008, he was a fellow at the Donald Reynolds Center for Business Journalism at Arizona State University. He was awarded an NEH Recognition Award for innovative teaching for his "Business Journalism" course in September of 2009. He received the Roy Larsen Award for Excellence in teaching in 2015, the highest teaching award in the university.
---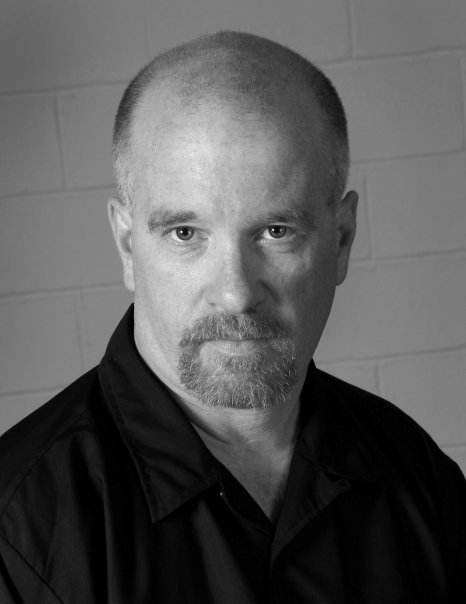 Jeff Ducharme
Jeff Ducharme began his 25-year career in journalism working for The Ottawa Sun and Reuters.
An award-winning Canadian photographer and reporter, he has also worked behind the desk as an editor. As a crime reporter, Ducharme has covered everything from murder trials to outlaw biker gangs.
He has photographed the British royals, music legends such as B.B. King, prime ministers and presidents.
He is a journalism instructor with College of the North Atlantic in Newfoundland. Along with teaching photojournalism, he also teaches general photography, layout, and reporting and newswriting courses at the college.
Ducharme also coordinates the student-produced magazine called the Troubadour.
---
Eugenia Durante
Eugenia Durante, who wrote for Youth Journalism International as a teenager in Genoa, Italy, was born in Genoa in 1991. After graduating in Interpreting and Communication in Milan, she flew to London, where she studied Journalism at the LSJ and worked as editorial assistant for IQ Magazine.
She has written about pop culture, music, books, and languages for several magazines and websites, including Rolling Stone Italia, Il Mucchio, VICE and Vanity Fair. Now she lives in Bologna, where she works as freelance copywriter, translator and subtitler, mainly in marketing, audiovisual, and luxurious fashion.
Eugenia loves David Bowie, Dostoevskij, and David Lynch. She's a huge fan of linguistics and punctuation, so much that she tattooed a semicolon on her chest. She enjoys reading, eating, and wandering around the world with her little black dog and her partner in crime.
---
Randy Flaum
Randy Flaum is the former assistant managing editor for visuals at The York Dispatch in York, Penn.
His interest in photography started in high school when his grandmother gave him a Minolta camera, his first. Since that time he has worked as a studio and wedding photographer as well as a journalist.
Flaum's photojournalism career includes both weekly and daily publications. At every newspaper where he's worked, the goal has been to focus on the local community.
Over the past few years, Flaum has added videos and smart phones photographs to his storytelling techniques.
---
Rachel Glogowski
Born and raised in Bristol, Connecticut, Rachel Glogowski joined Youth Journalism International as a teen reporter in 2005.
She credits YJI in large part for instilling her with a love of travel and learning. She served as a Fulbright fellow in Calcutta, India, where she worked with youth development and income generation projects in rural and urban India.
While in graduate school, Rachel returned to India and conducted research on antibiotic resistance. Rachel holds a Master of Science degree in Public Health for Development from the London School of Hygiene and Tropical Medicine, and a BA in Humanities and Political Science from Villanova University.
Now based in Boston, Rachel works for Vera Solutions, a Certified B Corporation providing technology that helps social sector organizations better track their impact and streamline operations.
Her passions are promoting health equity for all, leveraging business as a force for good via the B Corp movement, and planning her next big adventure abroad.
---
Katie Haire
Katie Haire is an artist and art/ ESOL educator living in South Philadelphia with her two cats.
In her spare time, when not making art, she plays guitar, video games, and enjoys reading sci fi, horror and non-fiction.
---
Cassie Lloyd Perrin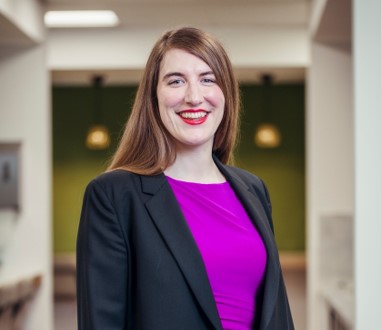 Cassie Lloyd Perrin is a YJI board member and alum from London, UK.
These days she works in diversity, equity and inclusion (DE&I) in finance. Specifically, overseeing research, advocacy, outreach, content and support for firms, at a non-profit focused on making the European private equity and venture capital industry more diverse, equitable and inclusive.
Her career has spanned archaeology, theatre, fashion, government, startups and private equity and corporate transactions, before moving to the non-profit space.
In her free time, she's Chair of a School board, an avid reader, learner of Hungarian, and the owner of two fluffy cats called Winston and Teddy.
---
Christina Kelly
Christina Kelly is a freelance writer living on the East Coast of the United States. She has previously held the roles of Senior Editor at Blizzard Entertainment and Associate Editor at ESPN Esports. She is a volunteer editor and writer for the publication Aikido Journal and has a passion for helping students reach their full potential as writers and journalists.
Her career has primarily focused on video games, esports, and technology entrepreneurship. She graduated from Harvard University in 2009 with a BA in Linguistics.
---
Joe Bun Keo
Artist Joe Bun Keo has been living, working, and creating in the Greater Hartford area for almost 25 years. Much of his earliest work was as a student of Youth Journalism International, where he was a prolific cartoonist and wrote many news and feature stories.
Keo has a Bachelor of Fine Arts in sculpture and a minor in art history from the Hartford Art School at the University of Hartford in West Hartford, Conn.
He is an Ambassador for Youth Journalism International. Some of his work can be seen on his website, JoeBunKeo.com.
---
Joe Killian
A natural writer who loves a good story, Joe Killian was introduced to journalism as a teen reporter with Youth Journalism International.
He studied at the University of North Carolina at Greensboro and after internships at newspapers in Connecticut and Massachusetts, he took a reporting position at the Greensboro News & Record in Greensboro, N.C. There he's won awards covering crime, education and politics.
He now works as an investigative reporter for North Carolina Policy Watch. He is an Ambassador for Youth Journalism International.
---
Jeremy Kohler
Jeremy Kohler is an investigative reporter for Pro Publica. His in-depth crime and medical stories in his long career at the St. Louis Post-Dispatch won recognition from his peers and have helped lead to public policy changes in Missouri. He has been a finalist for national awards such as including the Dart, IRE, Livingston and the Al Nakkula Award for police reporting.
In 2009, Jeremy's series "Dodging DWIs" with reporter Joe Mahr won several state awards and led to a Missouri law tightening enforcement of drunken driving in the St. Louis area. His series "Who Protects the Patients?", with medical reporter Blythe Bernhard, won the 2011 Sweepstakes Award — best all around work of journalism — from the Associated Press Managing Editors in Missouri. The series also inspired a 2011 state law that gives regulators more power to take action against dangerous doctors and provides more transparency for patients. His investigation into St. Louis firefighter disability pension abuse garnered first place for community service and public interest from APME in Missouri.
Jeremy teaches courses in principles of reporting and online journalism at Washington University. His travel and humor pieces have been published in the Los Angeles Times, Esquire magazine and other publications. He is married to Nancy Cambria, a former award-winning Post-Dispatch reporter. They have two sons.
---
Josh Krulewitz
Josh says: I've been at ESPN since 1990 and to the company's credit, every year has been dramatically different. I'm a proud representative of thousands of ESPNers who bring great passion, personality and a commitment to create distinctive content for sports fans each and every day.
I've always been a big sports fan and ESPN is the ultimate sports hangout. From a business standpoint, my main job is to serve the ever-changing needs of the media by actively representing the company with honesty, integrity and a respectful, positive attitude.
I've been fortunate to have had the opportunity to work on so many great initiatives, including the creation/launch of the X Games, the award-winning SportsCentury project, the BCS Championship, the legendary Dick Vitale and The V Foundation for Cancer Research.
I was especially honored to be recognized, along with colleague Mike Soltys, with the Katha Quinn Award, given by the United States Basketball Writers' Association for outstanding media service My Twitter handle is jksports (a tribute to my Dad) if you'd like to follow my updates, including "Stephen Wright Quote Friday" tweets. As they said in Airplane, "Good luck. We're all counting on you."
---
Jacques Lamarre
Jacques Lamarre is a Connecticut-based playwright and former theatre critic.
As a playwright, his work has been seen on regional stages around the country. As a comedy writer with drag superstar Varla Jean Merman, his material has been seen around the globe.
As a former theatre critic, he wrote reviews for the Manchester Journal-Inquirer and BroadwayWorld.com. He also wrote theatre features for BroadwayWorld.com and CTheatre Magazine.
He wants to remind aspiring critics that a good review can be badly written, and a bad review can be a good read. www.jacqueslamarreplaywright.com
---
Brian LaRue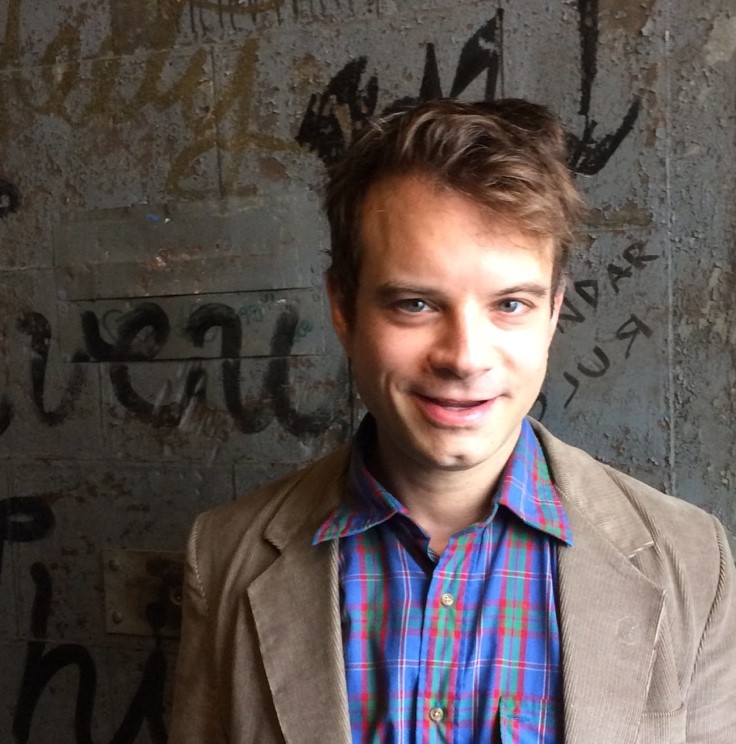 Brian LaRue joined up with the proto-YJI outlet The Tattoo as a teenager in his hometown of Bristol, CT, and has been publishing consistently ever since.
Brian spent several years working as a music/arts reporter and columnist for Connecticut-based alt-weeklies The New Haven Advocate, Hartford Advocate and Fairfield County Weekly, and later pivoted to the B2B tech beat.
As a reporter/editor, ghostwriter, and content marketer, he's written extensively about the business of digital media on behalf of dozens of tech businesses, which in turn serve publishers and brands around the world.
In 2012, Brian founded the Brooklyn DIY performance space Pet Rescue Studio, which he oversaw for seven years. He sings and plays guitar in the New York City-based band Safe Houses, which releases music via King Pizza Records. He lives in Queens, NY.
---
Minha Lee
A native of South Korea, Minha Lee spent part of her childhood living in the Midwest region of the United States and some of her teenage years as a student of Youth Journalism International.
She has a Bachelor of Arts degree in philosophy from the University of Minnesota and holds a Bachelor of Fine Arts degree from the Pratt Institute in New York, where she studied animation and interactive media.
She is currently living in Amsterdam and is an Ambassador for Youth Journalism International.
---
Amanda Lehmert
Amanda Lehmert Killian began her career at age 14 with Youth Journalism International, where she wrote award-winning stories and discovered the ink flowing through her veins.
She currently is a communication specialist for the City of Greensboro, NC, a freelance journalist and communication professional working for nonprofit organizations. She previously worked as a government, environmental, and investigative reporter at the daily newspapers the News & Record in Greensboro, North Carolina, the Cape Cod Times in Hyannis, Mass. and The Bristol Press in Connecticut.
She graduated magna cum laude from Emerson College with a B.S. in print journalism. She is married to journalist Joe Killian. She is the founder of the Greensboro Arm Wrestling League and an Ambassador for Youth Journalism International.
---
Jackie Majerus
A co-founder of Youth Journalism International, Jackie Majerus is the organization's executive director and master teaching editor. She works one-on-one with students and she oversees the day-to-day operations at YJI.
A graduate of The University of Iowa and an award-winning newspaper reporter, Majerus believes strongly in the role that journalism can and should play in shaping a better world.
Her work for the past 29 years with young journalists gives her great faith in the future.
---
Lisa Mayer
The Maine Rebbetzin, Lisa Mayer, is a Clio-Award winning copywriter from Madison Avenue in New York City who now lives in Auburn, Maine, near lakes, mountains, moose and Starbucks. Her funny, bite-sized memoirs have been featured on the Huffington Post and published in the National Jewish Forward and other newspapers.
She has performed all over the world from Cracow to Jerusalem, and from Montreal to Dallas as a Yiddish singer and Klezmer violinist together with her husband, Rabbi Sruli Dresdner, and has been featured on PBS-TV and National Public Radio. She also started the Maine-ly Jewish Storytelling Festival, now in its fourth year.
Rebbetzin Lisa's hilarious readings about her (poopoopoo!) 5 kids, 4 careers, 3 pets, 2 husbands, and 1 unusually happy orthodox childhood in Queens, NY, always get standing ovations!
---
Yasser Alaa Mobarak
Yasser Alaa Mobarak is an award-winning Egyptian photographer based in Delhi, India. After getting his start in photojournalism with Youth Journalism International, he won photography prizes from National Geographic Traveler India, National Geographic Egypt, International Federation of Photographic Art, Photographic Society of America and Prix De La Photographie Paris.
Yasser's works have been featured in National Geographic Magyarország, National Geographic Srbija, Digital Camera World Magazine, Amatuer Photographer Magazine, Photographer's Forum Magazine, N-Photo Magazine, Smart Photography Magazine, Silvershotz Magazine, Adobe Blog, PBS NewsHour and Xinhua News Agency. He holds the AFIAP distinction from the International Federation of Photographic Art and an Associateship from Image Colleague Society International.
He was judge at Adobe Youth Voices Awards, Romania's National Creativity Contest and The Photographic Angle. He is visiting Faculty at Delhi College of Photography and Author at Digital Photography School.
---
Cara Nelissen
Cara Nelissen became involved with Youth Journalism International in 2009, when she was a high school student in the Netherlands.
She currently lives in Vancouver, BC, where she is the Reviews Editor at PRISM international.
She has also written a chapbook of poetry titled Pray for Us Girls, which was published by Rahila's Ghost Press in 2019.
---
Chris Ocamringa
Chris Ocamringa is a correspondent at Feature Story News in Kinshasa, the capital city of the Democratic Republic of Congo. A television journalist since 2009, Chris started out at NTV, a local station in his home country of Uganda.
In 2017, he landed a job as a correspondent with the international media organization Feature Story News and was posted in Kinshasa. He especially likes stories that shine a light on human rights abuse and injustice. In 2012, he reported about a conflict in the east of the Democratic Republic of Congo that taught him of the suffering and abuse that people in that part of the world have endured.
In 2014, he won an award for reporting about tourism in Uganda. A devout Christian, Chris believes journalism is a great profession that can help inform and educate people about the world.
---
Christine Petit
Christine Petit is a Connecticut-based photographer who studied at Boston University Center for Digital Imaging Arts. She holds a bachelors degree in Media Communications from The College of Charleston, during which she began began her journalism career by co-founding The Daniel Island News in Charleston, South Carolina.
She then spent time as city editor at her hometown newspaper in Bristol, Connecticut. Petit worked as marketing director at Ticket Network and The Country Club of Farmington, both in Connecticut.
Her work with Up with People as music coordinator then took her to seven states and eight countries around the world, where she performed and directed the music for their weekly show. The group also performs community service, in addition to the music they provide as they aim to build bridges of understanding between cultures and countries.
---
Natalie Ponte
Natalie Ponte attended Boston University, where she majored in advertising, minored in English, and ate a lot of burritos.
As a day job, Natalie works at the intersection of technology and media. She lives in Connecticut with her husband, where they are raising a bunch of chickens and a couple of human boys.
She writes fiction and essays when everyone else is sleeping.
---
Mariechen Puchert, M.D.
Mariechen is a medical doctor in South Africa who is currently enrolled in the Fellowship of the Academy of Wilderness Medicine.
She also has an interest in medical education and enjoys working with students at volunteer clinics.
She is a YJI alum who writes in her free time, and has a special interest in Illness Narratives.
She still dreams of writing a novel. Mariechen runs (badly), reads (a lot), and is a fledgling cat-lady.
---
Dan Quinn
Retired from ESPN after 24 years, Dan Quinn spends time overlooking the ocean from his condo in Florida "as much as my wife will let me," be away from their Connecticut home. A 15-year sportswriter before joining ESPN, Quinn, as a volunteer at the West Palm Beach VA Medical Center, wrote a piece which was referenced by United States Secretary of Veterans Affairs Robert Wilke in testimony to the Senate Veterans' Affairs Committee.
Quinn is also involved with Report for America, a national service program that places emerging journalists into local news organizations.
Quinn's "work" at ESPN included accommodating media at Super Bowls, championship boxing matches, World Series and NHL games, and at SportsCenter's coverage of major events.
Promoting SportsCenter let him meet celebs taping "This is SportsCenter" promos, including Sean Payton and Drew Brees of his then–Super Bowl champion New Orleans Saints. More important, Quinn notes, he got to see the heart and soul of ESPN's Emmy Award-winning storytelling and news operations, and the incredibly hard-working folks who make those shows must-watch TV.
---
Giovanna Ida Rampone
Giovanna Ida Rampone is a dedicated secondary education teacher in Genoa, Italy. She has served as the coordinator of the International Baccalaureate Diploma Programme at Deledda International School since 2013.
She's been teaching history and Theory of Knowlege at the school since 2000. Since 2005, her courses also included teaching humanities in the Middle Years Programme. Giovanna has been the Head of the Humanities Department there since 2005.
Before joining Deledda International School, Giovanna taught art history, history, philosophy at other Italian secondary schools.
She was trained as IB workshop leader in Copenhagen and since then she has been leading training workshops for other teachers in, Brussels, Prague, Berlin and presented at a regional International Baccalaureate Africa, Europe and Middle East conference in Rome.
Giovanna has been facilitating workshop for History and TOK teachers since 2012, and was the online facilitator in the MYP Chicago blended Workshop.
For more than three decades, she's worked as an English and Latin translator.
Giovanna holds a PhD in the History of India and the Far East from the University of Genoa/SOAS, London. She earned her undergraduate degree in Humanities from Genova University.
When she is not teaching, she sings in duo with her husband who's a professional guitarist .They have one brilliant, adored daughter.
---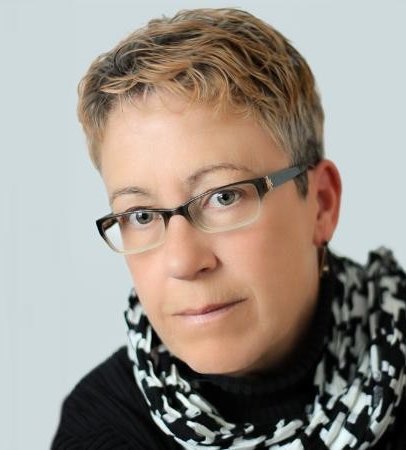 Wendy J. Riling
A Kodak Scholar and graduate of Northwest College with a degree in commercial photography, Wendy J. Riling is an award-winning photographer who has had the opportunity to shoot for some of the finest newspapers in the United States.
With a portfolio that includes politicians and celebrities, she and her camera have documented local, regional and national news for nearly a quarter of a century.
A constant traveler, Riling currently resides in Florida where she concentrates on commercial and landscape photography.
---
Beatrice Santa-Wood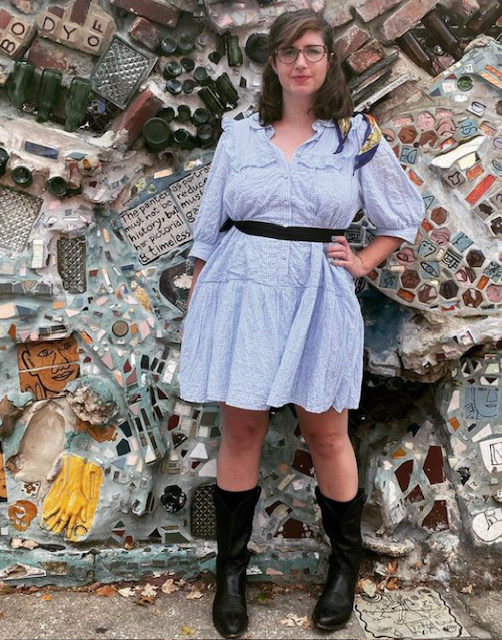 Beatrice (Bebe) Santa-Wood is a writer and nonprofit communications professional, living in NYC with the world's meanest cat. She is currently Media and Creative Strategist at VNS Health, one of the country's largest home and community health organizations.
Prior, she has worked at the Committee Protect Journalists, Jewish Family Services of RVA, as a Fulbright ETA in Gaziantep Turkey, and as an Americorps VISTA member with the Rappahannock Council Against Sexual Assault.
Her writing has been published in a diverse array of outlets, including The Columbia Journalism Review, Bitch, The Washington Post Press Freedom Newsletter.
She has a Master's of International Affairs from Columbia University SIPA, and completed her undergraduate degree in Political Science at Beloit College.
---
Neil Slorance
Neil Slorance is a Glasgow, Scotland-based illustrator and comic artist. He's best known for his work on the award winning, all ages comic Dungeon Fun as well as his work with Doctor Who comics.
Neil has been illustrating and self publishing his own comics for 10 years as well as working as a political cartoonist for STV and The National Newspaper since 2015.
Neil has worked with such clients as The BBC, STV, Titan Comics, The National and Hachette Children's Group.
---
Mike Soltys
Mike Soltys, who was the first college intern hired by ESPN founder Bill Rasmussen in 1980, serves as vice president, corporate communications, responsible for publicity for ESPN, ESPN2, ESPN Classic, ESPNEWS, SEC Network, ESPNU, ESPN Radio and ESPN on ABC.
He graduated from the University of Connecticut magna cum laude with a bachelor's degree in communications and remains active with the school. He later earned a Master of Arts degree in communications from the University of Hartford.
Soltys and his family reside in Southington, Connecticut, where his community involvement includes serving as board chairman of Bread for Life and being active in his church. He is an Ambassador for Youth Journalism International.
---
Geraldine Soon
Hailing from one of the smallest countries in the world, Singapore, Geraldine Soon wanted to share her perspective on global issues. This led her to join Youth Journalism International in 2005.
Geraldine wrote opinion pieces ranging from the London bus bombing in 2005 to her visit to her grandfather's homeland in Myanmar. In 2010, she traveled to Cape Town, South Africa for a human rights law internship and made use of the opportunity to photograph the festivities of the World Cup 2010 and contribute to Youth Journalism International's coverage of the World Cup. She is now an Ambassador for YJI.
Geraldine worked as a litigation lawyer in Singapore for seven years, and is now based in the United States where she is juggling short-term legal assignments and being a stay-at-home mama to two rambunctious young children.
---
Waleed Tariq
Journalist Waleed Tariq was born in Karachi, Pakistan. He wrote for Youth Journalism International as a young man, and later spent years at a top Pakistani English daily, The Express Tribune as its News Editor.
At The Express-Tribune, he was responsible for story assignments on its digital platform and social media strategies, supervising a team that monitors and gathers news and formats it for online dissemination.
He received his bachelor's degree from Shaheed Zulfiqar Ali Bhutto Institute of Science and Technology in Economics. Tariq has many years of experience in broadcast, digital and print journalism and has worked in the areas of politics and business. He has also written articles on criminal behavior. He was previously associated with Jaag TV and Daily Times.
---
Hila Yosafi
Hila Yosafi, Esq. works for the Connecticut Judicial Branch.
She joined Youth Journalism International as a teen reporter in 1996 and was a prolific and award-winning writer. She is an active alum and a YJI Ambassador and even does copy editing for the organization.
She resides in Connecticut, where she raises her two sons.
---
The service of these former judges is greatly appreciated:
Jack Kurtz
Jack said, "I've been a photojournalist for more than 30 years. I grew up in Thailand and Kenya. The experiences I gained living outside of the US, fueled my travel itch and interest in other cultures.
After leaving the daily newspaper industry I moved to Thailand, where I lived and worked to seven years. When my time in Thailand ended, I moved to Des Moines, specifically to cover the 2020 US presidential campaign and stayed when the campaign ended to photograph life in the Midwest.
I am currently ZUMA's senior photojournalist for the Midwest, based in Des Moines and covering the 2020 election campaign and feature stories in Iowa and Minnesota. I've worked on self assigned projects in Southeast Asia, the American West and Midwest, Mexico and Latin America."
Jack Kurtz died of cancer in 2021. We miss his thoughtful insight and gentle approach.
---
Lynn S. Abrahamson
Lynn Abrahamson, MPH, RN worked in health care for more than 40 years. In addition to providing direct clinical services, she has been a project manager, grant coordinator and public health director.
During this time she became passionate about the need to improve health communications in order to build a more efficient and effective health care system.
To help address this critical need for effective communicators, Abrahamson served as a YJI contest judge from 2011 to 2019 and a board member from 2014-2019.
She also volunteers as a Leaders on Loan mentor for the Leadership Frederick County (Maryland) program which works with local nonprofit agencies to address community needs.
Lynn earned her BSN from the University of Pennsylvania and her MPH from the University of Connecticut. She lives in Maryland.
---
Rosiane Correia de Freitas
Rosiane Correia de Freitas is a journalist graduated from Universidade Federal do Paraná (UFPR), south of Brazil. She worked as a reporter in the newspaper Gazeta do Povo and Folha de Londrina, in the website Jornale.com.br and as a freelance for several other publications such as UOL News and the magazine Biodieselbr.
She was a fellow of The Washington Post and the Woodrow Wilson Center in 2010, during which she developed stories about fraud in nonprofit organizations in Brazil that were published in the Folha de Londrina in November 2010. Among the materials produced during this period is one on the use of funds from the Ministry of Tourism in promoting training courses for professionals sector promoted by the Evangelical Benefit Society of Curitiba (SEB), whose legality has been subject to investigation by the Federal Police in 2011. She also authored the first report on state representatives in Paraná who were with their driver's licenses suspended, but continued to drive. The report had a significant impact once it was publish just after a state deputy was involved in a serious car accident that killed two young men.
For years, Freitas was a professor at the journalism program of Positive University, responsible for the subject of Digital Journalism. She was the coordinator of the network of journalism outlets run by the program and also responsible for the Investigative Journalism class and the Center for Investigative Journalism and the Center for News Apps at the university. She specializes in creating and managing databases, the use of informatics tools in carrying out journalistic work and creation of web applications and mobile publishing products.
---
Nicole Megan Gounder
Nicole Megan Gounder is a self-motivated extrovert who is always trying to reach new limits. She holds a degree in media from the University of KwaZulu Natal in Durban, South Africa.
As a student at Youth Journalism International, she won first place in YJI's second Excellence in Journalism Contest, earning High Honors in the news category for leading a team of reporters covering the World Cup in her country as well as awards for feature writing, photography and sports.
She is now an Ambassador for Youth Journalism International.
Variety, challenges and fun are important to Gounder and she enjoys working in a colorfully diverse group of interesting and inspiring people. Her interests are vast and include many activities, such as scrapbooking, videography and interacting with people from all walks of life. An aspiring producer/director, Gounder's love for the media industry has allowed her to work with well-established South African production companies. All in all, she is a firm believer that hard work eventually pays off.
---
Michelle Harmon
Michelle Harmon graduated high school in Boise, Idaho with several journalism awards and scholarships, and attended Ohio State University with a full-ride scholarship for journalism, graduating with a bachelor's degree in 1984.
She spent a year in college on an all-expense paid, salaried internship in Tokyo for the Pacific Stars & Stripes. She worked 10 years in Florida in university publications, and then moved to New York City, where she was treated to a real life education. After 9/11, she went back to school for her master's degree and teacher certification in secondary education.
She advised the same high school newspaper from which she gained access to the world, and taught American literature, beginning journalism, and newspaper production for 13 years. In retirement from teaching, she is blogging at https://pc56.weebly.com/. She strongly believes a free press's rights and responsibilities contribute to a better world.
As the Idaho State Director for JEA, she was lead judge for its national write-off contest; a national judge for its Journalist of the Year Scholarship; a scorer for the SPJ/JEA High School Essay Contest; and a contributor to jeadigitalmedia.org.
---
Dick Inglis
A family man, world traveler and YJI Ambassador who lived life to the fullest, the late Richard H. "Dick" Inglis was one of the first judges in the Youth Journalism International contest. In his lifetime, he succeeded in visiting 127 countries and, in 2014, was thrilled to visit Antarctica, his seventh continent, with Darleen, his wife of 56 years.
A native of South Dakota, he had a long career in the finance industry, working in many different U.S. states and London. A supportive and encouraging father, he urged his children to follow their dreams and seize opportunities – even if it took them far from home. In Bristol, Connecticut, where he lived for many decades, he served his community on several non-profit boards. He was an Ambassador for Youth Journalism International.
An avid newspaper reader and independent voter, Dick closely followed local and state politics. He was interested in everything and everybody. He was a great conversationalist. He loved talking with people wherever he went, and was genuinely interested in the world, its cultures and especially its youth.
Dick Inglis died in 2014. We miss his wit and his enthusiasm for the world's young people.
---
Frank Johnson
Frank Johnson is the former president of the Manufacturing Alliance of Connecticut, Inc., a not-for-profit manufacturing trade association. He was also President of MASC, Manufacturing Alliance Service Corporation, Inc., a tax-exempt educational institution dedicated to teaching manufacturing and metal trade skills.
In addition, Johnson was President of the Tunxis Community College Foundation which raises funds to support college scholarships and support the students of the college.
He served as Chairman of the Bristol Downtown Development Corporation in Bristol, Conn., and previously served for over two decades on the Bristol Zoning Commission. He is married to attorney Cheryl Johnson and resides in Florida.
---
Joel Nsadha
Joel Nsadha is a 2015 National Geographic award-winning photographer. He was born in Jinja, Uganda, a small town at the source of the Nile River. He and his wife currently live in Bridgeport, Connecticut.
For more than a decade, he has worked on documentary projects for various non-profit organizations and commercial photography for media agencies. Currently, Joel is a contributor to The Huffington Post. He attended the College of Engineering, Design, Art, and Technology at Makerere University in Kampala, Uganda. He also studied at the International People's College in Helsingør, Denmark.
Joel's photography and film has received recognition from publications such as CNN Africa, the East African Magazine, the German-based Gestalten, and the National Geographic Magazine. His work has also been exhibited internationally. His portraits and landscapes seek to capture the soul and spirit of the people and places he visits. For this reason he calls his photography, 'The Soul Of Man.' See Joel's work on his website, Instagram and Facebook.
---
Karen Rouse
Karen Rouse proudly identifies herself as a Jersey girl, a first-generation American and a writer who uses words to earn a living – and unleash her creative side.
She has covered government and politics, the business side of healthcare, issues around race, and Colorado's public education system, and has worked at publications in New England, the South and out West. Since 2008, she has covered transportation in the Greater New York metro area.
She considers it both a privilege and a great responsibility to be able to tell the stories of people in her community.
She has served as Ambassador for Youth Journalism International. You can follow her tweets at www.twitter.com/rouse_karen
---
Katie Williford
Katie Williford joined Youth Journalism International in 2000 as a reporter and cartoonist, and participated in the group from 7th grade through her entire high school career. She graduated as valedictorian of her high school class and went on to earn a Bachelor of Arts degree in English and Journalism from the University of Connecticut.
She was part of Youth Journalism International's incredible evolution from a Connecticut-based volunteer organization into a non-profit that educates hundreds of students around the globe. She now works in municipal government in Connecticut.
---