DUNSTABLE, Bedfordshire, England – Almost 10 years after The Lord of the Rings: The Return of The King wowed audiences and critics alike, fans of director Peter Jackson's trilogy have long awaited the arrival of Hobbit: An Unexpected Journey.
First published in 1937, J.R.R. Tolkien's prequel to the Lord of the Rings explores the adventures of Frodo's uncle, Bilbo Baggins, and his part in a dwarfish quest 60 years earlier.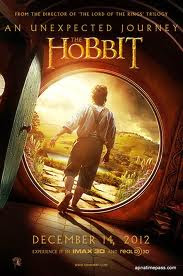 Immediately stunning is the scenery and high definition the picture achieves. The picturesque and peaceful landscape is well contrasted with the harsh, barren land traveled through by the 13 dwarves, Gandalf, played by Ian McKellen, the wizard and the character of Bilbo, who reaffirms the difference between his peaceful village of Bag-End and the wilderness of Middle Earth.
Martin Freeman (The Hitchhiker's Guide to the Galaxy, Love Actually) portrays Bilbo as a younger hobbit and is funny and fantastic as the sheltered creature who is thrown from peaceful solitude into a dangerous world of trolls, orcs and dragons.  
The effects used to create Tolkien's creatures are brilliant from the obvious effects of the orcs to the more subtle manipulation used to achieve Bilbo's short size. Gollum, a prominent character in Lord of the Rings, also makes his return in the film and it is the eagerly anticipated scene between Bilbo and Gollum, which is the standout part of the film.
All in all, The Hobbit, though three hours in length, is well worth it.
Though filmed last in the franchise, The Hobbit's status as the first book in Tolkien's epic fantasy saga means it can be enjoyed by those who have not yet seen the Lord of the Rings trilogy. It is a true adventure that captures the imagination from start to finish, and will, no doubt, leave audiences hooked until its sequel, The Desolation of Smaug, is released this year.
Myah Guild is a Reporter for Youth Journalism International in England.