Ephesus, TÜRKIYE – After a whole day of walking around what used to be the great city of Ephesus it is impossible to not want to go back again and stay in the ruins for at least one night.
Before you go into the city, you'll go through the local souvenir markets. Those kinds of local markets are one of the most wonderful parts of Türkiye. You can get everything from a traditional Turkish breakfast made from scratch and Turkish souvenirs, to 'genuine fake' watches.
As you enter this UNESCO World Heritage Site, you can see glimpses of a large amphitheater through the trees. You don't have to walk much to get in front of that massive building and if you're fit enough – or at least excited enough – you'll get up there in no time with no breath.
If it wasn't for the burning sun, you would sit there all day, but instead of watching a play, you would enjoy the beautiful views of the former city. But at that point you would have only seen a very small part of the city.
Still ahead is the main attraction, the Library of Celsus. For that, you've still got to walk past more ruins.
Although the pathway is formed by funny-shaped rocks that one day were parts of big buildings, you can just imagine how the city used to be and what the people used to do when they lived there.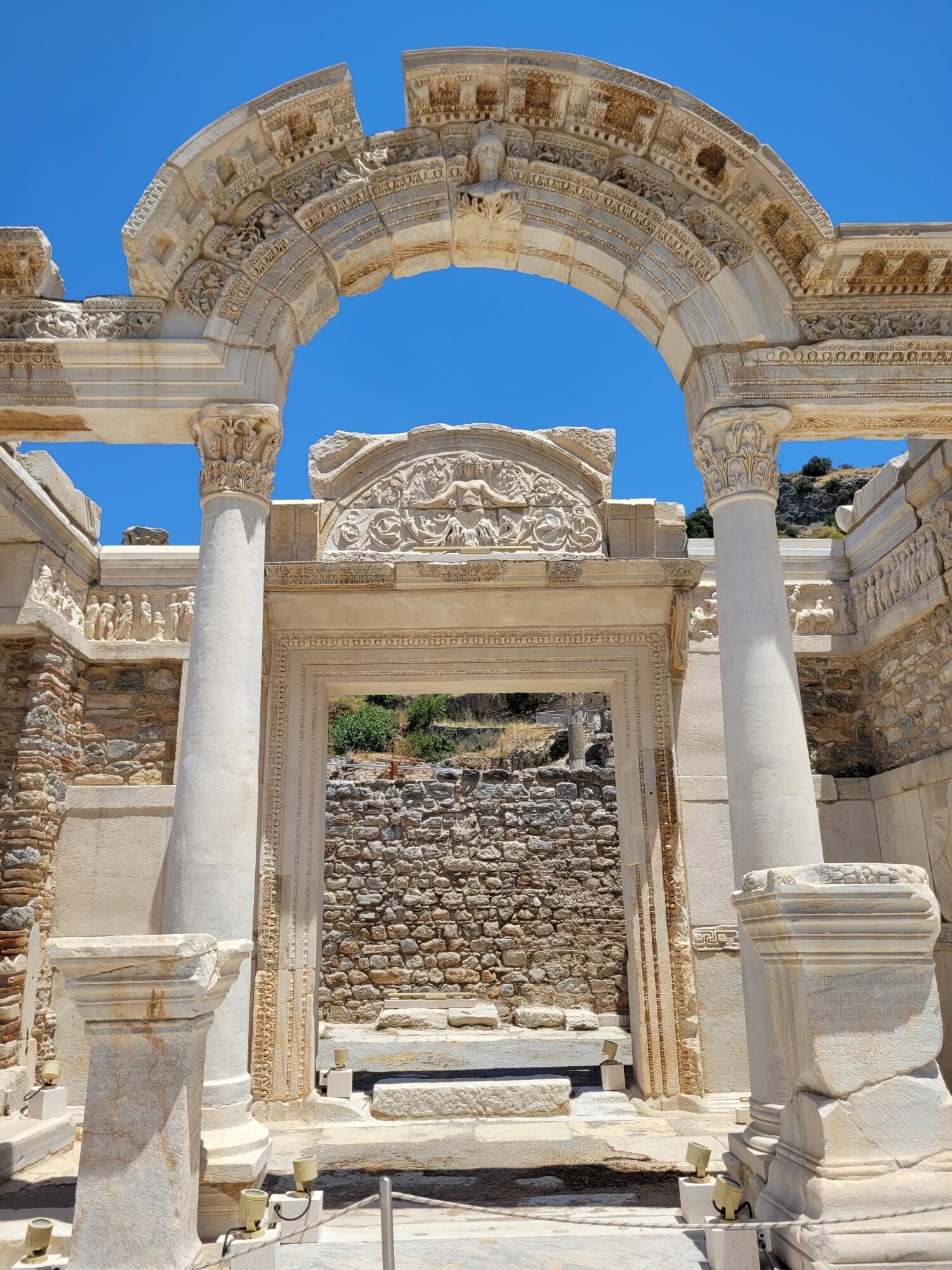 Ephesus – a Greek city that was taken by the Roman empire – still has some life in it.
As you walk, those rocks will become tall columns and you'll finally get to the library. After being in the stadium, your expectations are quite big, but you're in for a delightful surprise, especially after a long walk in the sun.
The library facade is the only thing standing and it's utterly jaw-dropping impressive. Libraries have always been magical places, but it's easy to imagine yourself sitting inside and devouring towers of books.
Next to the library doors, Greek figures stand in frames enhanced with small, detailed patterns. Every corner and edge of that structure had little ornaments which made it impossible to look away.
And you better not look up because you'll be looking for a very long time, wondering how they were able to make all those designs on the ceiling and how they were so precise.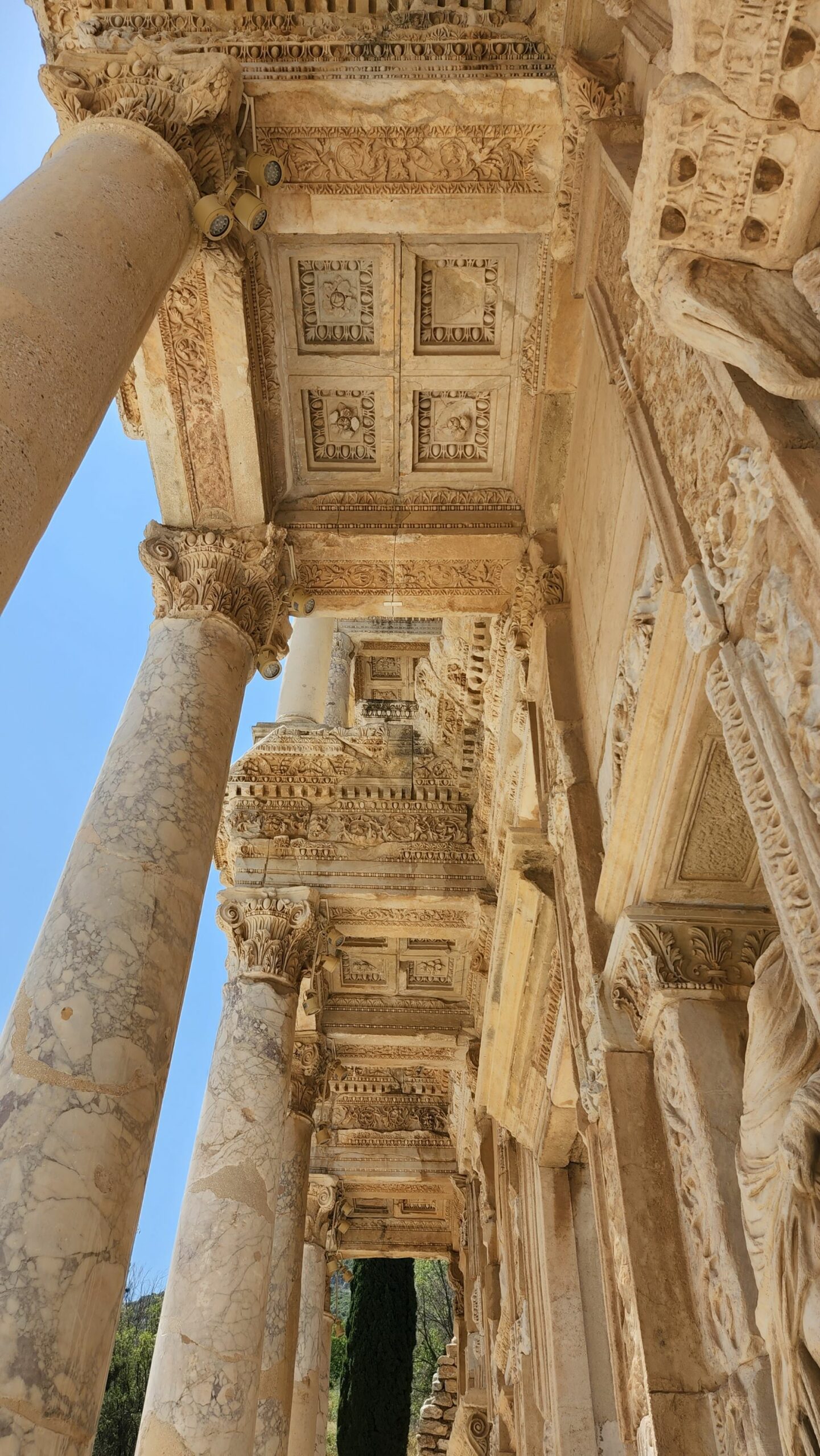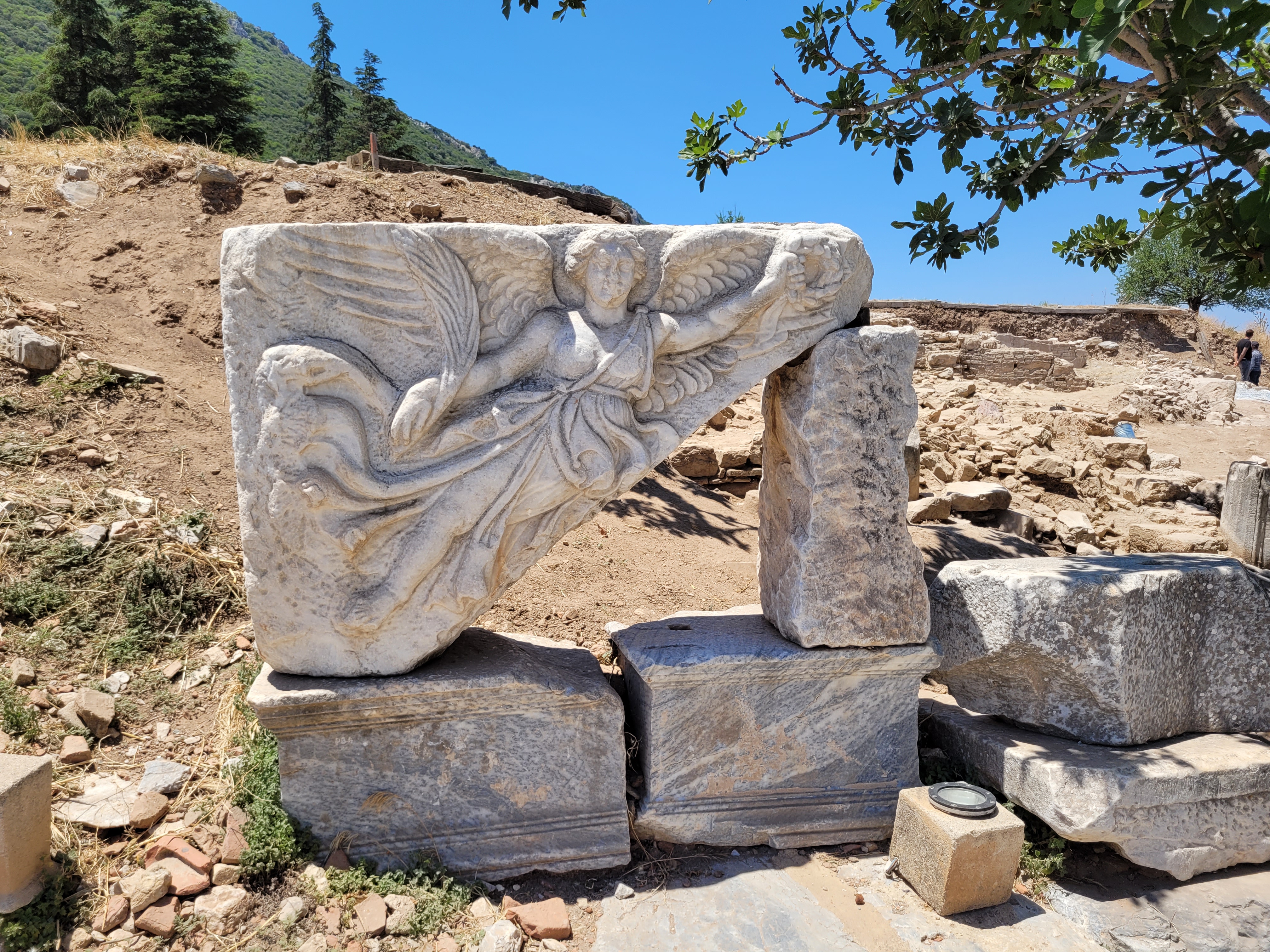 With the help of your imagination – and the city signs – you can recreate Ephesus as you walk through it. It was very well-equipped, with fountains, statues, baths and houses.
The last big attraction is the smaller amphitheater. Although smaller than the other one, it is also a great spot to sit and contemplate the city or watch someone dance on stage.
Whether you know and like history or don't, it's impossible to not be touched by Ephesus.
Regina López is a Correspondent with Youth Journalism International from Mexico. She wrote this travelogue and contributed a photo.
Mary Majerus-Collins is an Associate Editor with Youth Journalism International from the United States. She contributed photos.
See YJI's entire Istanbul Adventure by clicking on the logo below: