Maringá, BRAZIL – Despite facing obstacles including her own mental health, one Brazilian entrepreneur is using her love of books to uplift other women.
Leda Caminha Marun, 39, lives with her husband and two children in Maringá. From starting as a housewife and cleaning lady to becoming an entrepreneur, Marun is also someone who has learned how to manage her depression.
"When I was struggling with depression, I had lots of support from my family and professionals," Marun said. "But it wasn't until I found my own strength that I was able to find a way out. I realized that no one else can change my life; only I could do that."
Ultimately, Marun said she overcame her depression by taking control of her own situation and doing something about it.
Marun's self-realization prompted her to create a women's empowerment program of her own in 2016. She said the initiative transformed her life and motivated numerous other people to confront their obstacles.
"Most organizations are run by men, making it more difficult for females to thrive," Marun said. "After I felt the blues, I thought: why not step up and encourage these women to advance?"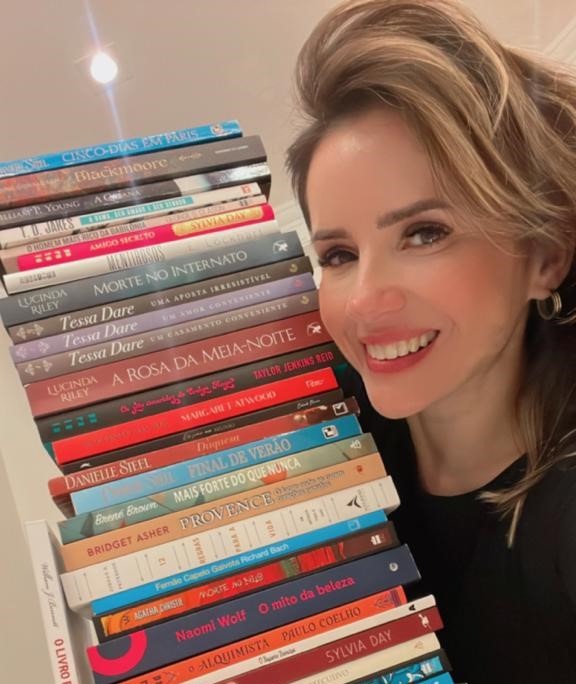 What began as small meetings among friends blossomed into the Empoderando Mulheres (Empowering Women) program, which has now held over 30 events drawing different types of participants.
"I wanted to provide an opportunity to many women so they'd understand they can succeed no matter what choice they make," Marun said. "I wanted to help them recognize their worth, whether they are entrepreneurs or stay-at-home moms. That's a role I've been in both past and present, and there's nothing wrong with that."
Empoderando Mulheres provides lectures and activities to support women's self-esteem and personal development.
"I believe that empowering women is not about taking away from men, but about mutual cooperation. The chauvinism that is ingrained in our society, especially in the media, has a negative impact on women. As a result, many of them feel unable to develop themselves. There exist many people who want a different future for themselves, but due to certain circumstances, never got such an opportunity," Marun said.
Marun has had a love of reading since she was a child. Her father encouraged her to read, she said, and she passed it on to her children. This prompted her to create a book club at the start of 2020 during the coronavirus pandemic with the goal of supporting women through literature and building their confidence.
"With my daughter's help, I started a free book club. We get together regularly and also provide one-on-one mentoring sessions. All this helps participants improve their reading habits, build reasoning skills, expand their vocabulary, and increase their confidence in expressing their opinions. It has been really rewarding to see so many women be able to open up and speak out without fear," Marun said.
Empodere-se Lendo (Empower Yourself Through Reading) is a free online book club with 22 members. From avid readers to women who have never opened a book, Marun wants to grow the group and get more people involved – as long as they are committed to furthering the club's mission.
Marun has her own motto that drives her ambition and determination to create her place in the world.
"Do you want to lead an extraordinary life?" she asked. "Then don't stop until you attain it. My story is my legacy."
Nicole Luna is a Senior Reporter with Youth Journalism International.