DHAKA – The garment workers of Rana Plaza arrived for their usual workday at a factory in Savar, Bangladesh one fateful day a decade ago.
These workers earned a minimum wage of £24 per month (a little more than $30 U.S. dollars), yet the garments manufactured from their hard labor reached different corners of the world to fast fashion brands like Primark, H&M and more.
But at 8:57 a.m. on the morning of April 24, 2013, a tragedy struck that sent shockwaves of horror throughout the world.
The structure collapsed, leaving 3,122 workers trapped within its ruins.
In the decade since, the story of Rana Plaza brought to light the grim realities of fast-fashion and worker safety.
Last month, photojournalist Ismail Ferdous's exhibition "Ten Years After Rana Plaza" paid tribute to the victims and called for change.
Ferdous was one of the hundreds to rush to the scene to report on the incident for international news outlets. His work appeared in The New York Times.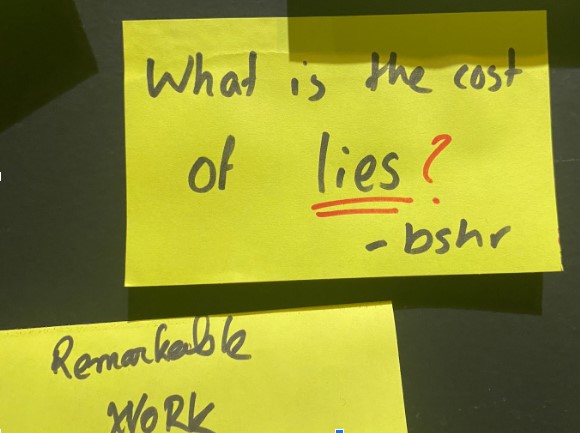 The exhibition was displayed at Drik Path Bhaban in the Bangladeshi capital of Dhaka from July 21 to 29.
Ferdous curated the exhibition, and architect Farhana Nizam Chowdhury designed the exhibition space.
Stepping inside, visitors find themselves walking along a corridor with photographs of missing person posters, which serve as a reminder of the lives lost and the families who are still desperately searching for their loved ones.
According to information provided by the exhibit at least 1,134 people died and approximately 2,500 injured people were rescued from the building, making it the deadliest garment-factory disaster in history.
The collapse occurred due to a structural failure, as the building had not been approved to be eight stories tall.
The disaster is a reminder of how the garments sector was disregarding safety protocols and prioritizing profit over human lives.
Following the Rana Plaza disaster, international organizations exerted pressure on garment factories in Bangladesh to raise wages and prioritize worker safety above all else.
The subsequent decade has been pivotal for implementing these changes, but the vision of a safe and fair working environment remains elusive.
Industrial accidents continue to happen.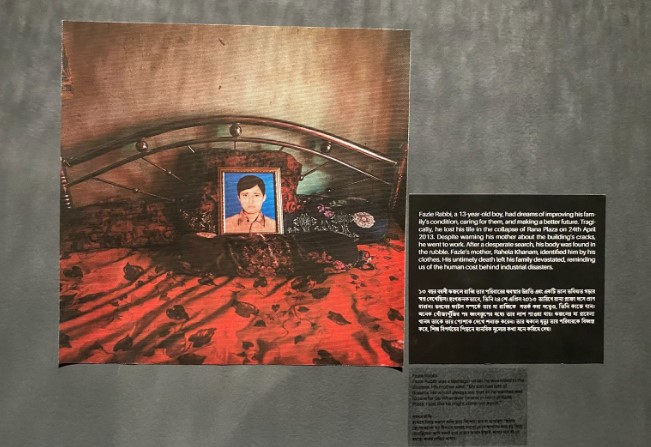 Walking further into the exhibit, visitors are surrounded by deeply moving imagery displayed across the walls. One powerful image is a photo of a victim being rescued from the rubble.
"Ten Years After Rana Plaza" is an emotional, evocative and powerful exhibition.
It is a solemn reminder of Bangladeshi history that we must not forget.
As we boast of economic growth, we must remember the contribution of the people behind it and we must give them their due.
Usraat Fahmidah is a Reporter with Youth Journalism International.