Cheshire, England, UK – While the average age of retirement in the UK wavers between 60 and 70 years old, it seems only a member of the Royal Family could manage to begin their main job at the age of 74.
On the 6th of May 2023, eight months after the death of his mother, Queen Elizabeth II, King Charles III was finally coronated after 74 years of waiting.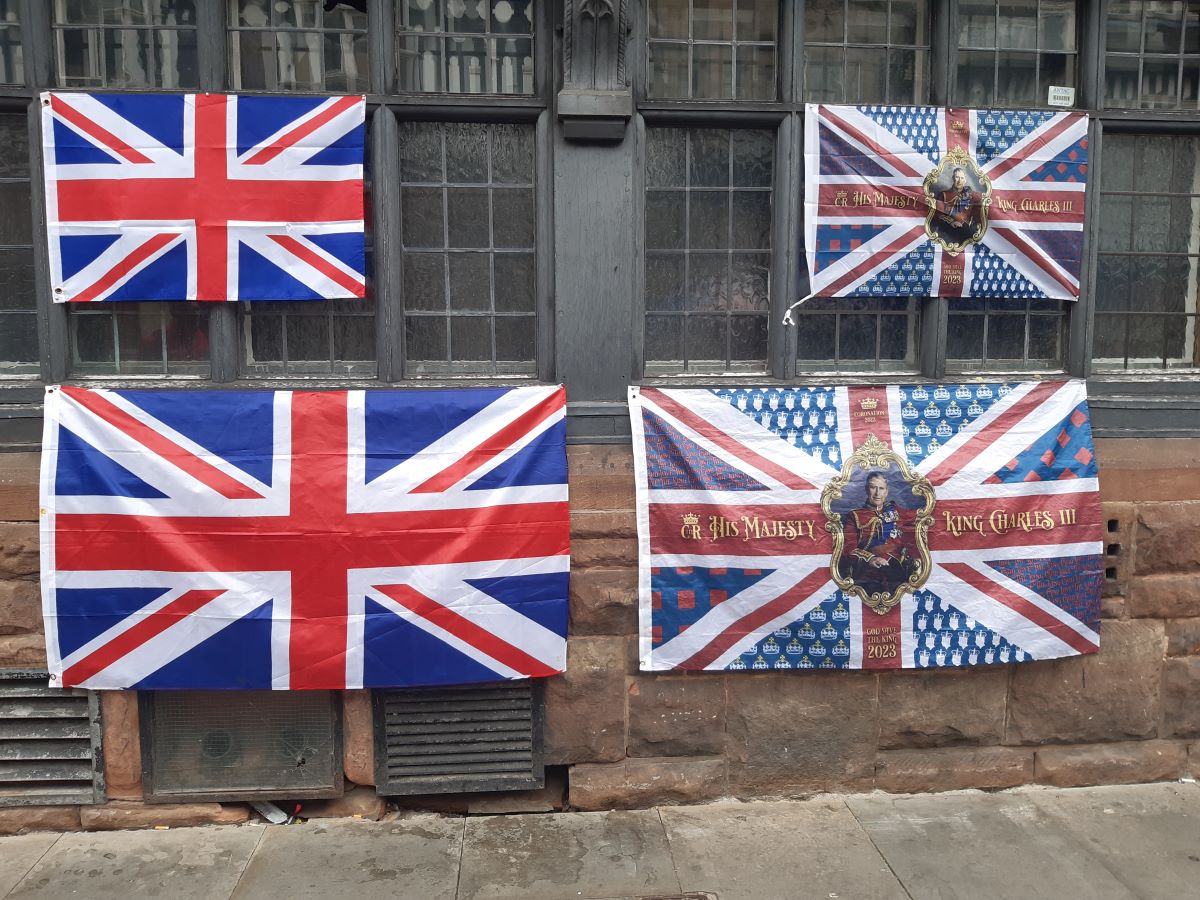 During his lifetime, the king has often focused his attentions on the environment, preserving architecture and perhaps most notably, a slimmed down Royal Family. Less extravagance, less frivolity and less money wasted.
Until the plans for this coronation came through.
Although the exact figure is unknown, it is estimated at least £100 million (about $126 million USD) has been spent on the coronation, according to The Guardian.
It's a controversial sum considering the current cost-of-living crisis in the UK that was only made worse by the covid-19 pandemic.
As families emerge from a freezing winter when they were too scared to put on the heat due to enormous energy bills, King Charles rode in the horse-drawn Gold State Coach to Westminster Abbey.
While hundreds of thousands of families are living out of foodbanks, the elite will enjoy an elaborate banquet, paid for by the taxpayers.
A slimmed down, less frivolous affair indeed.
Even though this coronation was less extravagant – and of a shorter length – than most other coronations, the fact remains that it's events like this which really display the uncomfortable line between aristocracy and working class.
Talks of divine lineage and bloodline have long been out of the argument for the Royal Family and replaced with talks of tourism income and the Commonwealth. But since the death of Queen Elizabeth II, it's clear that popularity for the Royal Family has declined drastically.
It's no secret that the family has been the subject of many controversies: King Edward VIII's communication with senior members of the Nazi Party, allegations of sexual assault by Prince Andrew and his close relationship with known sex trafficker Jeffrey Epstein and of course, the slavery and white supremacy throughout the entire history of the British Empire.
The Royal Family have said they are 'trying' to repair the damage their family caused so many countries and prove that they are modern and moving with the times. But to me, their efforts to try and seem more in touch with the average person feel increasingly more like publicity stunts.
They aren't trying to repair the arguably irreparable damage caused by their ancestors but cover it up with talks of equality. Their charity work is heavily publicized by the media and they make sure of it.
For example, after the murder of Sarah Everard in 2020, hundreds of women gathered outside at socially distanced and masked vigils. But they were violently arrested by the Metropolitan Police for allegedly breaking covid rules. But a maskless then-Duchess of Cambridge made a surprise appearance and laid some flowers at one of the memorials.
She wasn't arrested like so many other women were, for gathering outside, in masks, socially distanced to pay tribute to Sarah. But was she photographed? Certainly. Within an hour, stories from tabloids were flooding the news of her touching gesture.
When the police were called out on not treating Catherine with the same mentality as they were treating so many other women, then head of the Met Police explained that the visit was legal, as she was "working."
Similarly, with Meghan Markle's accusation in 2021 that there was concern among the Royal Family about how dark her baby's skin would be suggests that the monarchy hasn't moved forward in the slightest.
This isn't equality. It is so clearly one rule for them and one for us. The monarchy isn't progressing, it's still as backward as it once was, but hidden behind a clever press team and ridiculous amounts of money.
Many people have taken to social media platforms like Twitter to question whether people who behave like that deserve the extreme privilege that members of the family have been used to since birth. It was certainly notable that trending hashtags including #AbolishtheMonarchy and #NotMyKing dominated social media platforms along with the coverage of the coronation.
It's a family riddled with dark history, colonialism, abuse, racism, and sexism, hiding behind elaborate clothes and countless jewels and religious practices that seem further and further out of touch as the days go on and the institution gets older.
I find that the monarchy is becoming more and more of a fanciful dream to many UK citizens, with TV shows like Channel 4's "The Windsors" and Netflix's "The Crown" streaming and the further decline in popularity for them since Queen Elizabeth died.
Nevertheless, it can't be ignored that thousands of people did show up outside Westminster Abbey to show support for the Royal Family and whatever your opinions are of them, it's clear they've had a huge role in defining the history of the UK.
Gemma Christie is a Junior Reporter with Youth Journalism International.