ISTANBUL – After two devastating earthquakes struck Türkiye in February, high school geography teacher İrfan Akar rushed to answer a call for help.

Akar, who teaches at Çevre College in Istanbul, traveled to the city of Hatay in the earthquake zone as a volunteer for Türkiye's Disaster and Emergency Management Authority, known as AFAD.

The Disaster and Emergency Management Authority gave the volunteers a tent on the first day.

When he arrived, Akar said, rescue operations were already in place.

''AFAD volunteers and the Turkish Armed Forces have been there since I first went to the field,'' said Akar.


Akar described some of the heartbreaking rescue work.

During a rescue mission, Akar and his team were trying to save an old man from a collapsing building. The man – who was unable to locate his wife and daughter –  kept asking about where they were and how they were doing. He even insisted that they should be saved first.

What the man didn't know, Akar said, was that his family was already dead, and the priority was to rescue people who were still alive.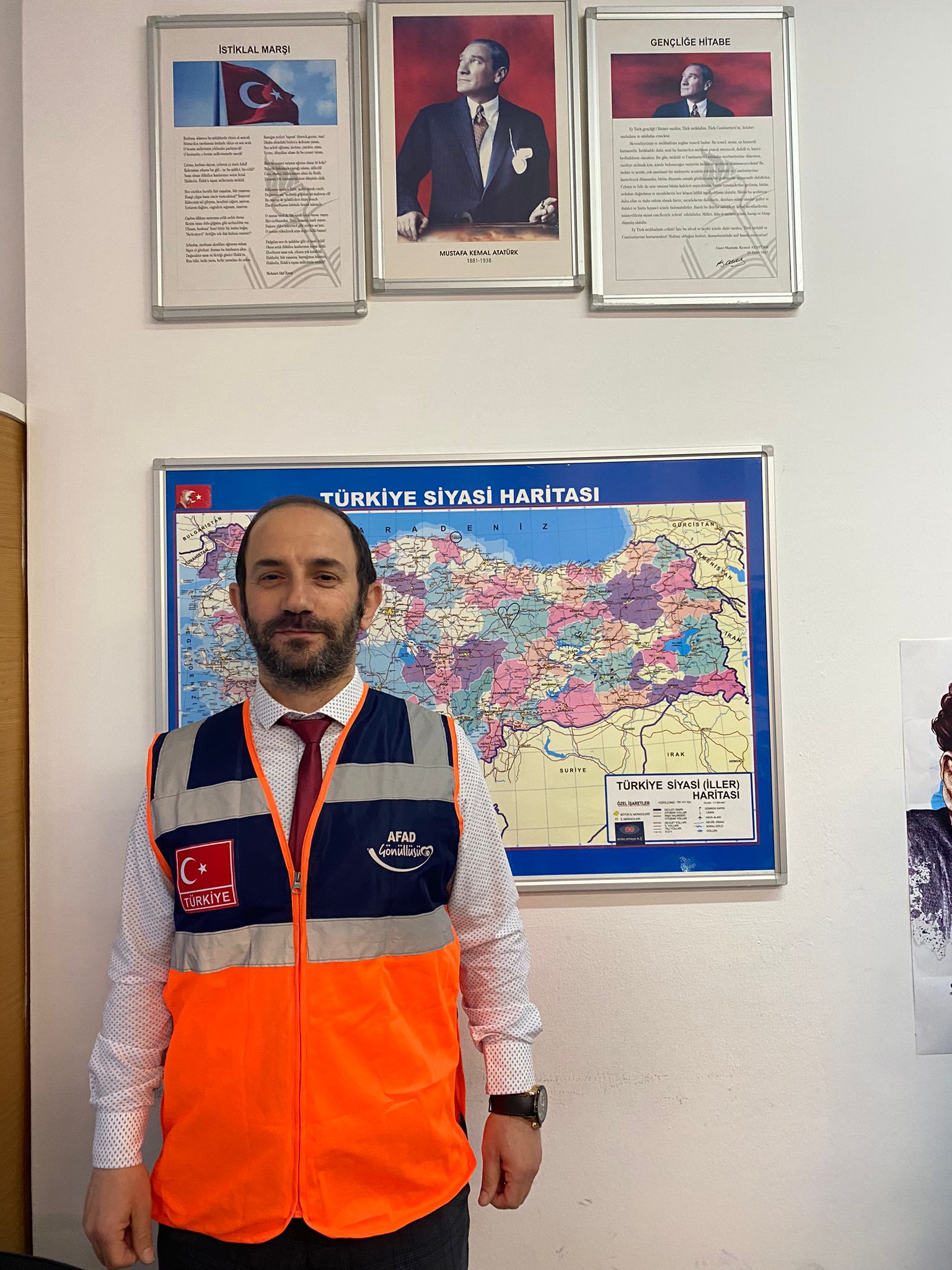 Akar couldn't lie to the man, but he was desperate to save him. So he told him that the rescue team would eventually get his family out.

Akar talked about the most significant moment he experienced in the field.

A woman, who he guessed was about 58 years old, was trapped under two beams. The team Akar was with at the earthquake zone could hear her voice, but to get her out they needed a rotary hammer drill to break through concrete and steel. There was one at the fire brigade next door.

''We took the generator and the drill from them, and we came to a certain point. But after about 30 minutes, the team next door had to urgently go to another place. We were left without an energy source.''

After a while, he and the crew – who hadn't eaten or rested – left to go to their tents for a time. At that moment, he said, they all had the woman in mind.

When they were leaving, there was still a man there. İrfan Akar asked him to get the woman out if he and the crew couldn't come back.

''I went to that building again with my friend," Akar said. "We were afraid to see if she was still there or dead, and we were feeling guilty.''

They learned from the people around that the woman was rescued.

''And I think if they hadn't gotten her out and she had died, we would never be able to forget it.''

Akar's volunteered to help after the February 6 earthquake when the Ministry of National Education sought emergency help from civil servants like teachers and other government workers.

He and other teachers went to the district governor's office that same day and quickly left for Adana, closer to the impacted region, on a free Turkish Airlines' flight from Istanbul. From Adana they took a bus to Hatay.

According to Akar, the biggest deficiency at the earthquake site was coordination.

But Akar said it is difficult because each building needs about 100 volunteers.

''When you think about a team of 100 people in 255 thousand buildings, it is an unbelievably large number.''

Rescue workers did a good job with what they had, Akar said, but the local municipalities could have been more prepared.

''I think it would be better if every neighborhood, every district, every municipality was ready," Akar said.

When asked about the speed of the government's response, Akar said, ''It's always hard to be in the earthquake zone right away."

Akar said that international earthquake rescue standards call for help to arrive in two or three days – survivors are expected to hold out on their own until then.

''As there were 11 cities, 62 municipalities, and around 10,000 villages that were destroyed, everything just got harder," he said. "The destruction is huge."

According to Akar, the economic damage from the earthquake is about $103 billion in U.S. dollars, or 2 trillion Turkish lira.

The affected region makes up about 9% of the Turkish economy, Akar said.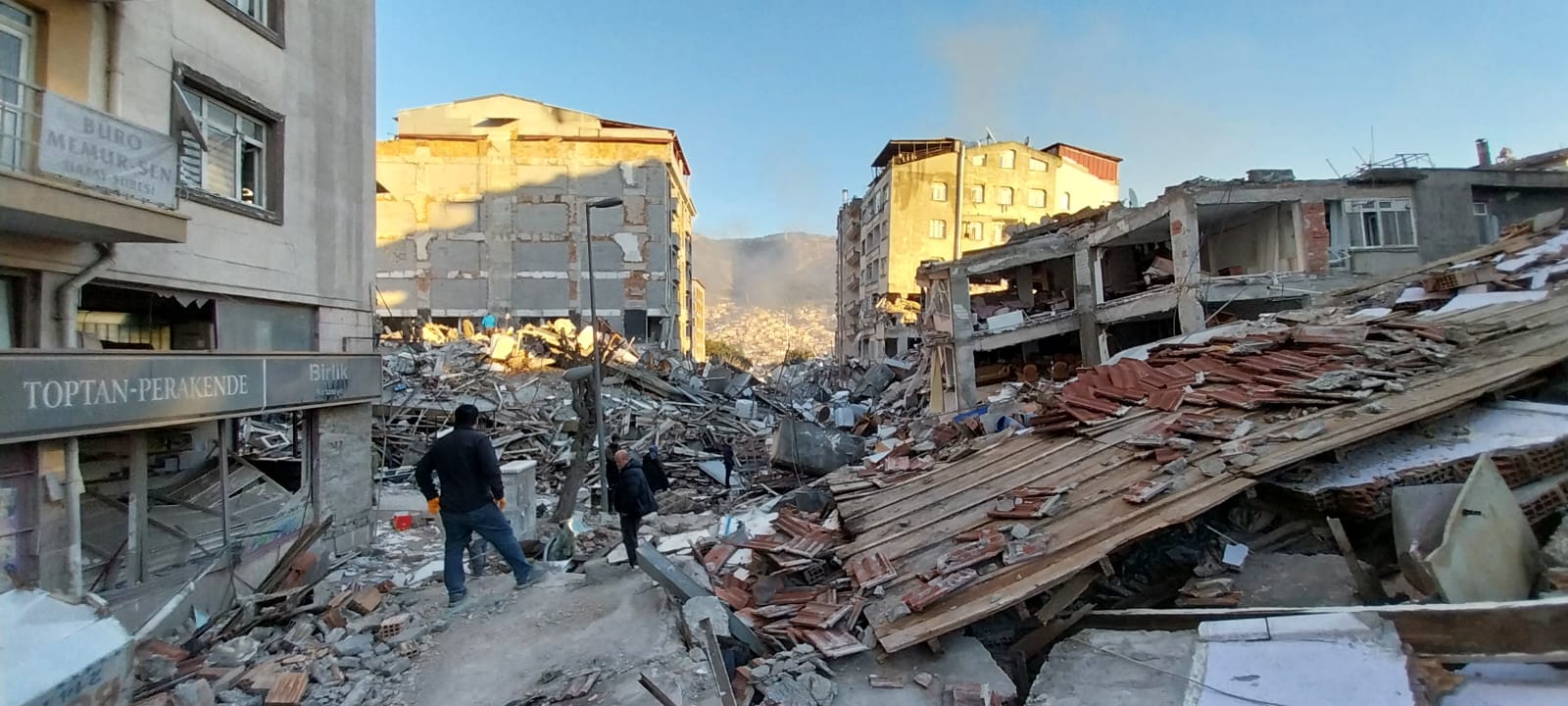 Training for the next disaster

After completing his volunteer work –which included little time for actual instruction – Akar attended further training for future disasters, learning what to do during and after an earthquake.

Asked why he decided to attend the emergency response training, Akar shared his worries about a future earthquake in Istanbul.

''Hatay is a much smaller area compared to İstanbul, where I live. The population is much higher and I thought that I cannot save myself, my family, and my people. I need better education."

With that motivation, he applied to the volunteer training program.

''It was very useful and it's completely free. Anyone between the ages of 18-60 can participate,'' Akar said.

In the training, volunteers learn what urban rescue is, what you can do, and what AFAD and a natural disaster are, according to Akar. Then there are a few days of psychological training.
''For example, they teach you how to behave and communicate considering the encompassing psychology. You learn how to respond to the injured, how to react to the thief who comes to steal the tent, what you can do if there is a fight," Akar said.
''The training was very good. A nurse gave first-aid training and a firefighter gave fire training. All the trainers were experts in their field. And of course, all of them were AFAD volunteers.''
He explained the fundamental things everyone should know to save themself and emphasized that one has to save himself first to save other – what an earthquake is and when help would arrive.
''Everyone should definitely know first aid. I believe that even knowing the right way to hold someone's neck in case of drowning can help,'' said Akar.
Akar shared other lessons from the training so that people can be prepared before the next earthquake.
''We need to know the solidity of the building we live in, the ground. We need to know the school we go to, and the place where we work. We should practice with our family before the earthquake. We have to decide where to hide in the house. If we are in different places, we must decide where to meet. It is necessary to know what should be in the earthquake bag.''
Even though an earthquake is horrendous and traumatic, some people decided to exploit it, said Akar, who shared many cases of thievery in the earthquake zone.
The training started on the way to the disaster site.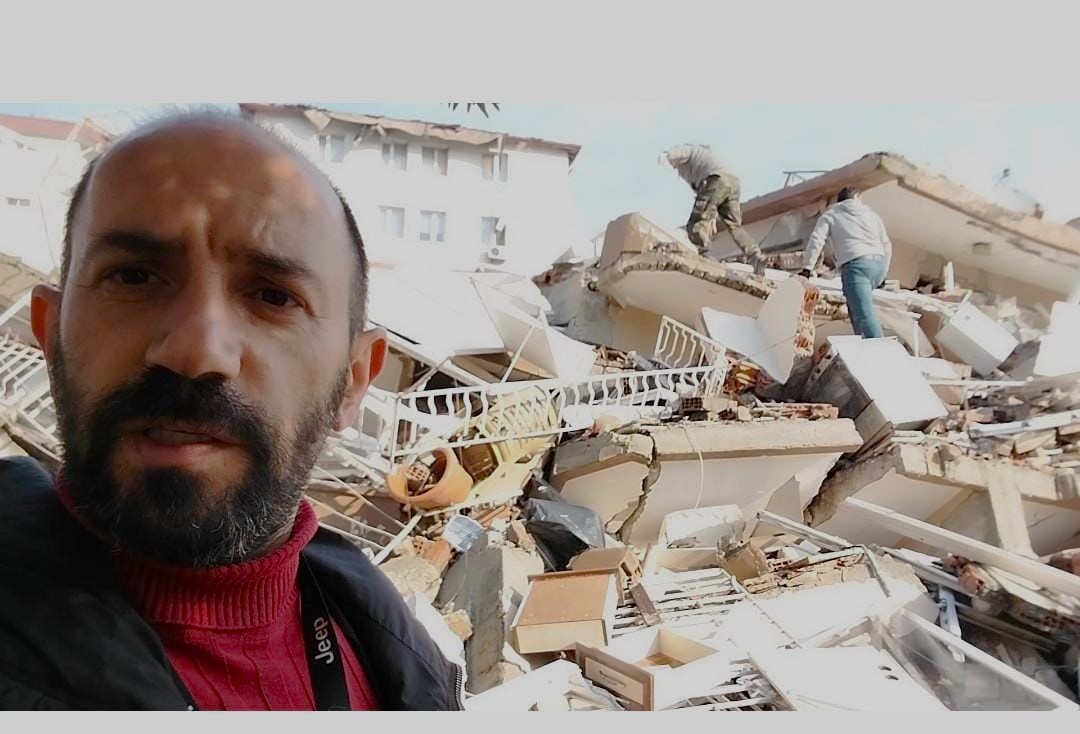 Remembering the past
Akar learned some lessons from previous disasters.
''I experienced the Marmara earthquake in 1999; there was looting at that time. I saw that people were buying food and blankets from the markets, which is perfectly normal," said Akar. "They were taking what they needed, so I don't like calling it looting. People were forced to live in that cold. I didn't witness anything else, though I might have. Safety is the most important issue in natural disasters.''
As the areas hit by the twin earthquakes in February are among Türkiye's most historic regions, there were many questions regarding the state of historic artifacts.
Akar talked about an initiative that was made merely two days after the disaster.
"There is already an inventory, which is a good thing. Under the Ministry of Environment and Urbanization, it started on the second day of the earthquake.
The artifacts will be restored, he said.
"Those who survive will be strengthened," he said, adding that the artifacts that were completely destroyed with be replicated as closely as possible to the original pieces.
This story was reported by Naz Mergen and Lina Köksal. It was written by Mergen, Köksal, Beren Deniz Öcek, İpek Eser and Sena Naz Ekşi. Köksal handled the translation from Turkish to English.