AUBURN, Maine – A French nonprofit, Global Youth & News Media, awarded a gold prize Friday to Youth Journalism International's longtime executive director for her work as an educator in news and media literacy around the world.
The organization selected Jackie Majerus for "her excellence in making sure children and/or adolescents understand the worth of having journalism in society and the grave dangers faced by some who do that job."
"Jackie is an amazing mentor and educator working on behalf of global democracy," said one of the judges, Barbara McCormack, a former vice president at the Newseum. "Her work fostering global press freedoms and empowering youth through journalistic principles is worthy of this award."
"I'm committed to empowering young people and making sure their voices are heard," said Majerus, "and I'm deeply honored by this recognition of our work."
Majerus has led educational efforts at the Maine-based YJI since the creation of the charity in 1994, teaching journalism to hundreds of students and publishing their work from every continent, including Antarctica.
A reporter since her own high school days in Iowa, Majerus worked as a daily newspaper reporter in Illinois, New York and Connecticut for more than two decades. Since 2011, she has devoted herself full-time to YJI, as a volunteer.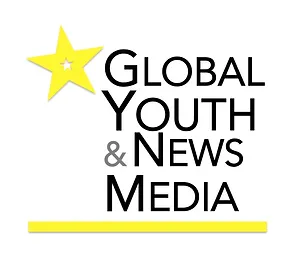 "Trying one's own hand at doing journalism remains one of the most powerful ways to build an appreciation of that difficult and sometimes dangerous craft, and Jackie Majerus wields that strategy to the utmost and with lasting impact," said Aralynn Abare McMane, executive director of Global Youth & News Media, which announced its awards on the United Nations' International Day of Democracy.
"It's important that young people understand why journalism is crucial to a thriving democracy," Majerus said, "as well as the dangers facing many reporters and photographers who are just doing their jobs."
Margaret Holborn, head of secondary and higher education at the Guardian Foundation in the United Kingdom, served on the panel that selected Majerus.
"The impact of the Youth Journalism International and Jackie's work is evident in both the stories the young people cover, its role in supporting them from reporting from dangerous countries in the world," Holborn said, and from the testimony of young people nominating her for the award.
Hila Yosafi, an attorney in Connecticut who wrote for YJI in its early days, said Majerus "has consistently taught press freedom to youth globally for decades to students who never had to pay for it."
A current YJI student, Anjola Fashawe in England, said Majerus "has instilled in me the importance of a free press and a strong democracy."
"Jackie consistently reinforces how journalism is not just about reporting the news, but about holding those in power accountable and giving a voice to the voiceless," Fashawe said. "Jackie has taught me what it truly means to be a journalist: to be curious, skeptical and compassionate."
In addition to Majerus, laureates were tapped in various categories from Canada, Malaysia, Indonesia and the Philippines, along with a community award for the U.S.-based teen fellowship program run by the Jewish Telegraph Agency.
"Journalism is meant to produce informed citizens who are empowered with the ability to think critically while becoming active and responsible participants in the development of their society," said juror Chido Onumah, coordinator of the African Centre for Media & Information Literacy.
Onumah said, "Journalists face grave dangers and risks. It is, therefore, crucial for young people to learn to advocate and support the campaign for press freedom."
Youth Journalism International was founded in 1994 by Majerus and her husband, Steve Collins, also a reporter. Since 2010, GreatNonProfits.com has cited YJI as a top-rated nonprofit.
For more information, contact Jackie Majerus at (860) 655-8188 or jmajerus@youthjournalism.org.