Accra, GHANA – Heal Home Care Advocacy, a non-governmental organization seeking to provide homecare to children living with cerebral palsy in Ghana, recently hosted the Women's Health and Wellness Day at a local church.
Dr. Shameka Nyarko, the primary speaker, talked about maternal health and sickle cell disease at the event, which was aimed at women of childbearing age and pregnant women.
Nyarko, a physician, stressed the importance of rest during pregnancy.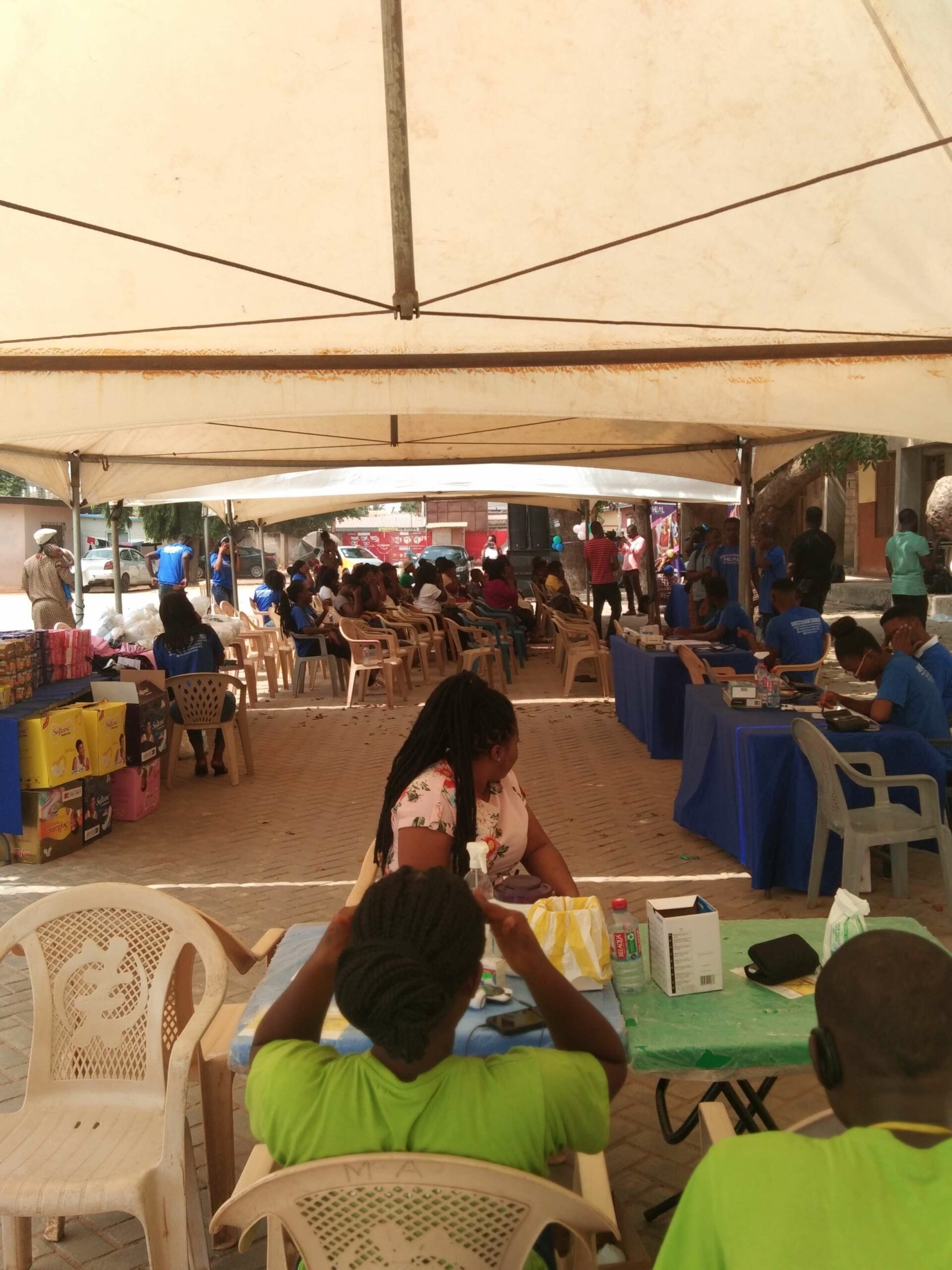 Nyarko also taught the people some exercises to release stress while musicians from the Kiboura Africa Drumming and Dance performed beautiful cultural songs.
Nicholas Laryea Amartei, who goes by the name Dietician Nii, gave a talk on food. He explained to the women the kind of food to eat before and after birth.
Samantha Akwei a fitness and health coach, engaged the people in a free Zumba fitness lesson.
Belinda Agyemang spoke on how women can manage social pressure and Hannah Oye Afriyie spoke about the mental health of a woman. Both speakers are part of Voiice Foundation, an educational and healthcare organization.
After the talks, there were several activities for participants.
There was a free session for health screening, women's health education, prenatal screenings and counseling.
Volunteers who were ready to work helped make the activities a success. They encouraged people to attend each of the sessions and distributed sanitary pads, bar soaps, diapers and baby wipes to the women who part took in the sessions.
A DJ played music and a cultural troop added both song and dance to help make the event entertaining.
Akua Nimo, the chief executive officer of Heal Homecare Advocacy, which she said was registered and licensed in Ghana last year, said the event exceeded her expectations.
In an interview with Youth Journalism International, she talked about starting the organization and its mission.
"I had a calling. I just felt it in my heart to assist the caregivers of disabled individuals," whether they'd suffered a stroke, were elderly, living with dementia or born disabled.
Nimo realized there were "so many people who were caring for people at home" without any home care supplies or financial support.
As she worked in different parts of Ghana, Nimo noticed a lot of children with cerebral palsy, many of them lying on the floor of the caregiver's home.
"Some of them, they don't have a mattress to lay on," she said, demonstrating a great need for help. "They will always need diapers. They will always need baby wipes."
Then she decided the organization should target its efforts to a specific population and chose to help children with cerebral palsy.
Mayama Opare is a Reporter with Youth Journalism International.