ISTANBUL – Most people are likely not all too familiar with cisterns, but in many countries across the world, they are awe-inspiring water reservoirs with a fascinating backstory.
Istanbul is home to dozens of cisterns. The Cistern of Philoxenos, otherwise known as the Thousand and One Columns or the Binbirdirek Cistern, is a reservoir in Istanbul's European side, dating back to the Byzantine empire in the 5th century.
Back when they were built, cisterns were intended to be used in case of an emergency, like an attack from opposing dynasties or a drought.
This cistern in particular was named the second largest – after the Basilica Cistern – by the famous Turkish historian Ilber Ortayli.
The architect dedicated the cistern to his and the emperor's family, according to Ortayli. Each column has a mason's mark on it, similar to a modern signature.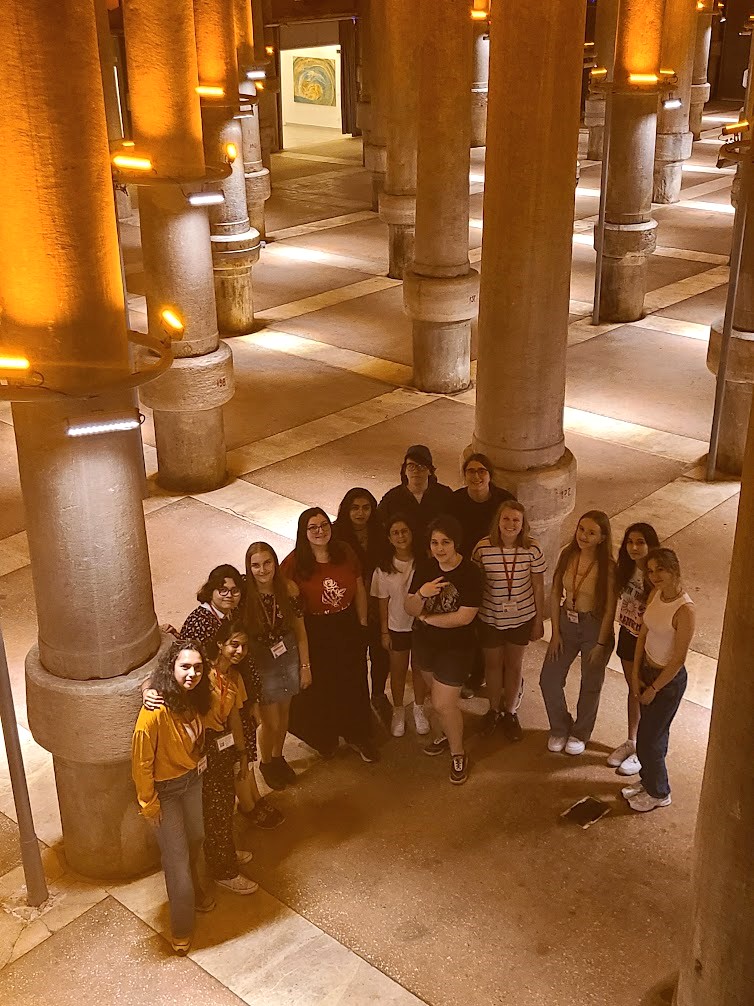 Ortayli wrote that the original cistern had 1,001 columns, which were deeper underground than can be seen today.
Because of growing tourism, there are now fewer columns and an extra layer of flooring added. It is elevated above the original floor for tourists to walk on.
Visitors can still see the original depth of the cistern through a well at the site. An original column is displayed there surrounded by shallow water, into which some tourists throw pennies for their wishes to come true.
This cistern forwarded its water to the aqueducts to distribute it around the city.
Even though we know plenty about this cistern, it is likely that many more exist without us knowing.
New cisterns are often uncovered as construction continues throughout Istanbul.
As a tourist, cisterns are perfect places to visit after long days out in the heat of the summer. Upon entering one, you are immediately met by its cool temperature and dim atmosphere.
The only light is from those installed at the top of the reservoir. The columns themselves feel so chilled that it resembles the dampness that once surrounded the historic location.
Seeing the cistern was a remarkable experience, leaving us to reflect on how vast societies before us lived and how it reflects one of the marvels of the world's history.
Nargis Babar is a Reporter with Youth Journalism International from Sweden. and Lina Köksal is a Correspondent with Youth Journalism International from Türkiye. They wrote this travel story.
Holly Hostettler-Davies is a Senior Correspondent with Youth Journalism International from Wales. She made the photo at the top.
See YJI's entire Istanbul Adventure by clicking on the logo below: