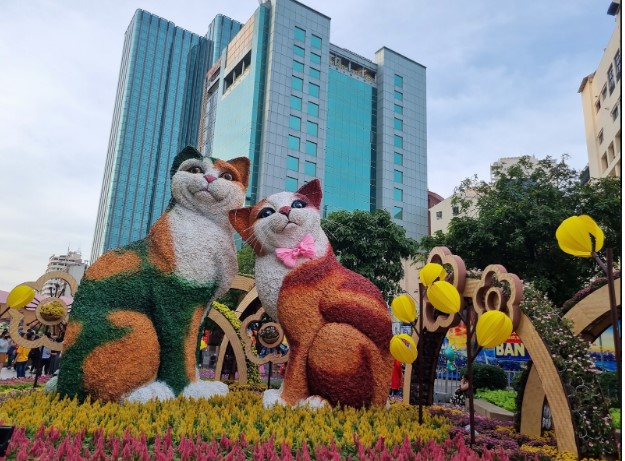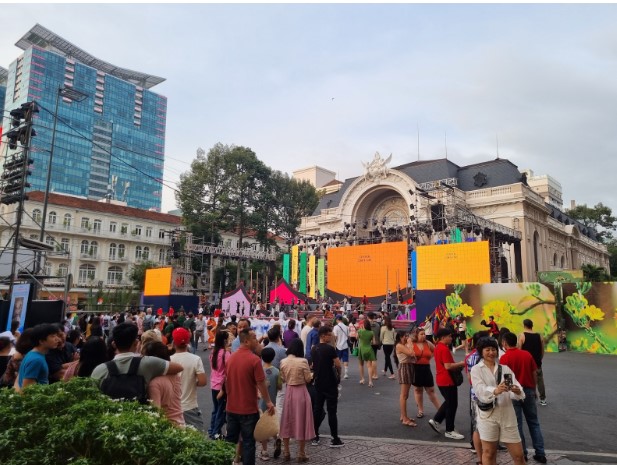 Ho Chi Minh City, VIETNAM – Today marked the last day of Tet celebrations in Ho Chi Minh City.
Tet – otherwise known as Lunar New Year – is Vietnam's most widely celebrated and long-lasting holiday. This year it lasted from January 21 to 26.
Though in most places 2023 is the Year of the Rabbit, Vietnam celebrated 2023 as the Year of the Cat.
Ho Chi Minh City's Tet decorations are on display each year on the Main Street in front of City Hall in District 1, as seen in these photos.
Throughout the holiday, pedestrians walked and marveled at the collections of lucky yellow flowers, took photos with cats of varying sizes, and enjoyed the family time that Tet represents.
Arisu Babakhani is a Junior Reporter with Youth Journalism International.