ISTANBUL – As a Turkish citizen who lives in Istanbul, I enjoy seeing historical sites in my country. I was delighted when I had the opportunity to visit historical sites with my friends who came to Türkiye from all over the world for Youth Journalism International's Global Conference.
We went to many different places, but the one that stands out for me is Hagia Sophia. It was not my first time visiting this magnificent structure. I had already visited with my family and learned about its history at school, but this was the first time that I went there with people who don't live in Türkiye.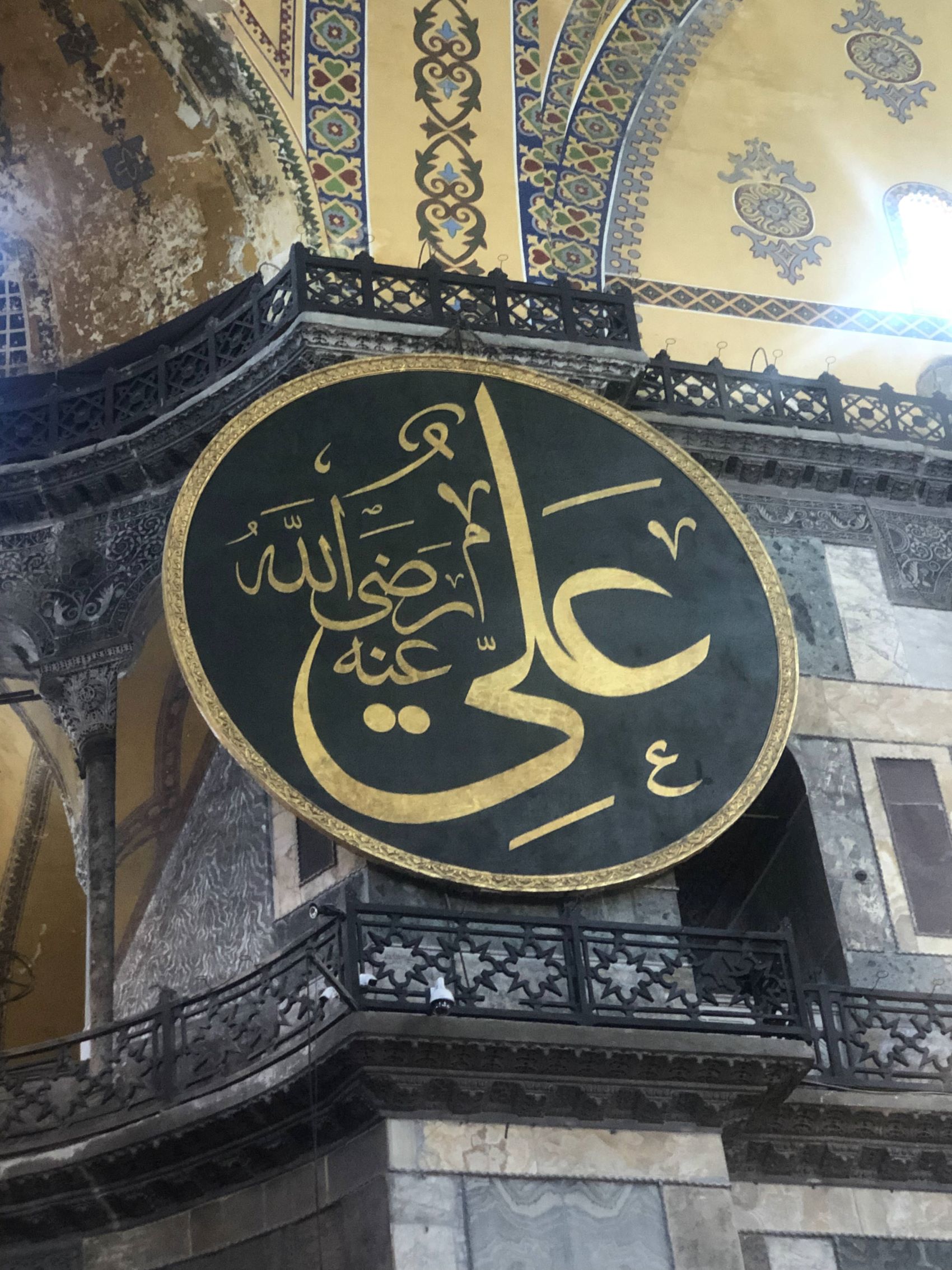 When I visited with my family, every member – my two brothers, my parents and me – had a little knowledge about it. Mosques are so common in Türkiye and as a family who likes to travel, we went to lots of them.
On the other hand, it was most of my friends' first time seeing a mosque. They were fascinated by the Turkish paintings on the walls and the height of the ceiling. They had to cover their hair and take their shoes off to enter, which was a different experience for them.
I loved seeing them being truly respectful and understanding, even if most of them don`t believe in Islam.
When I asked my friends Ana Fadul from Colombia and Regina López from Mexico about what they felt about the outside of Hagia Sophia, they said that they were familiar with the outside of it, loved the architecture and the fact that you can see the other parts of Istanbul.
When they entered the place, their first thought was to share the view with their family and when they saw other people praying, they tried to be quiet and observed the ceiling.
I learned that Hagia Sophia was on Regina`s checklist for the places that she wanted to go and I felt proud to hear that. They thought that the place was massive and there were so many people. They respected all of it and were okay with people taking off their shoes and wearing headscarves.
Hagia Sophia, which is Ayasofya in Turkish, means "Holy Wisdom" in English. It is one of the most-known historical symbols of Istanbul.
Here is a little background. Hagia Sophia, now on the UNESCO World Heritage list, was first made by Byzantine Emperor Justinian I. It was used as a Christian church for years and later as a museum. Today is used as a mosque. It's been through three massive constructions or renovations over time.
You can still see the Christian marks on the ceiling combined with Islamic ones.
Mimar Sinan, an undisputedly great architect of the Ottoman era, constructed supporting blocks and minarets around Hagia Sophia in the 16th century, reinforcing its dome and increasing its longevity and adapting the church into a mosque.
It is located in Sultan Ahmet Square which has other Istanbul landmarks like the Blue Mosque, the Turkish Islamic Arts Museum, the Ahmet III Fountain, Haseki Bath, the Theodosius Obelisk and much more.
With its great history, Hagia Sophia is a wonderful start for a trip to discover Istanbul's past. If you want to learn about Türkiye, you must know about Islam – the country and the religion are really connected, and the best way to learn is to observe what others are doing.
Sena Naz Ekşi is a Junior Reporter with Youth Journalism International from Istanbul.
Contributing photos were Correspondent Ana Fadul of Colombia, Reporter Naz Mergen of Istanbul, Reporter Nargis Babar of Sweden, Associate Editors Owen Ferguson of Scotland and Mary Majerus-Collins of the United States.
See YJI's entire Istanbul Adventure by clicking on the logo below: